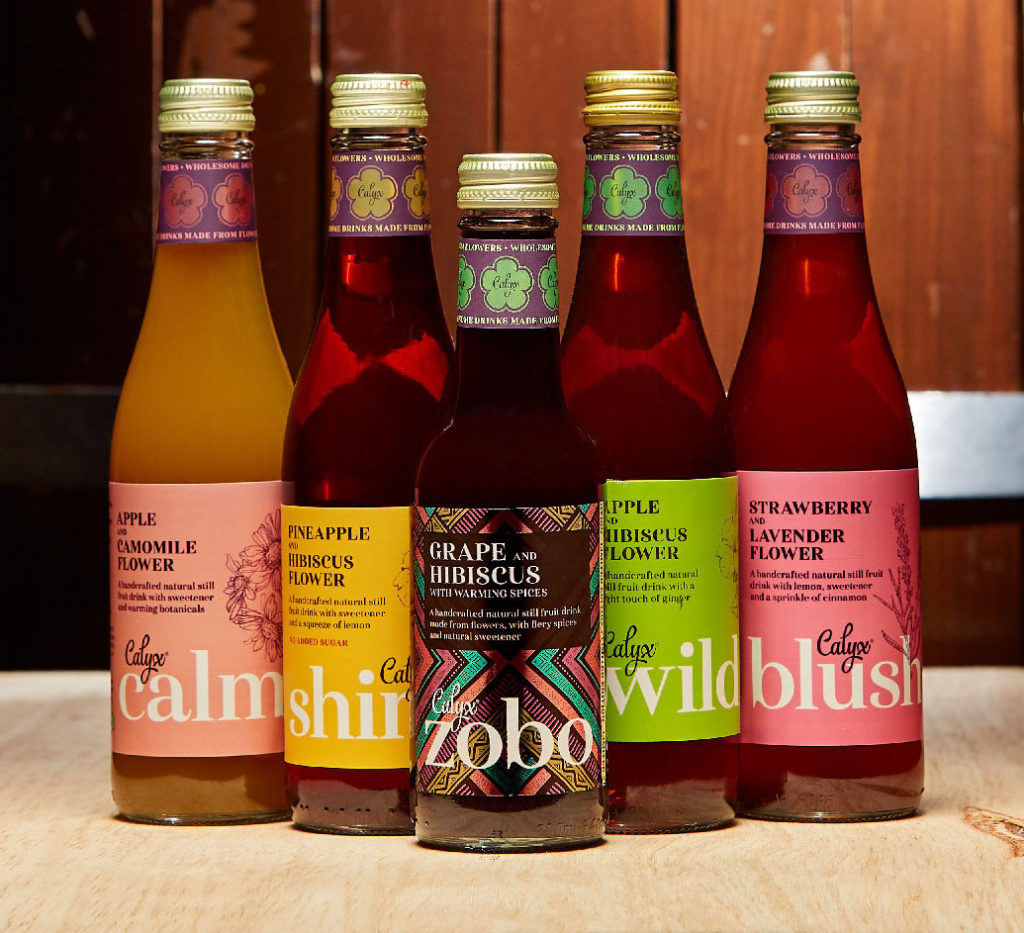 After gaining a Microbiology Degree and a Master's in Food Quality Management and subsequently a 10-year career in Food Safety and Technology, Raphael identified a gap in the soft drinks market. He grew up drinking his mother's homemade hibiscus drinks which inspired a fascination with creating drinks from flowers using traditional methods. With encouragement from friends and colleagues Raphael pitched his drink product to the NOWFOOD Centre at Chester University.  With their support Calyx Drinks was commercially developed and brought to market.
Very quickly the drink became popular and Raphael needed larger production premises to increase production capacity.  Drawing on his previous commercial experience, adherence to food safety and quality was a priority. Having worked with large food companies he recognised that the SALSA Standard would suit the scale of production of Calyx Drinks.
Shortly after moving into their new production facility in 2017 Raphael had two sessions with an experienced SALSA mentor. Together they identified suitable food safety processes and simplified the operation. "Having food safety knowledge didn't mean I had all the answers. Having a SALSA Mentor was definitely as case of two heads are better than one!"
Buying ingredients from across the world meant the business needed to standardise its systems, in particular with food adulteration. With help from the SALSA Guidance Notes and Tools & Tips the business consolidated their supplier base and set up an efficient supplier approval scheme and traceability procedure. "It's all there – the Tools & Tips explained exactly what I had to do".
Calyx Drinks had their first audit in early this year and gained their Approval Certificate in February.  They are already supplying over 65 hotels and bars in the North West, as well as a number of Food Halls and various food markets and festivals.  They are proud to supply to a number of wholesalers including Ades, The UK's largest African Food supermarket.
This month Calyx Drinks became a Waitrose and John Lewis Approved Supplier, an achievement they are very proud of. Raphael told us, "By having SALSA the Approved Supplier process was simplified and ultimately took a lot less time, It was a big relief to be able to submit our SALSA Approval which Waitrose recognises."
Since 2018 Calyx Drinks have increased their production by 40%.  They have recently submitted all five of their products to the Taste Awards 2019.  They are also looking towards international export opportunities, with interest from the Nordic region and Dubai.  However, they are extremely proud to start supplying John Lewis Food Hall, Oxford Street, London in early July and hope that it will be the start of a long partnership.
Source: https://www.salsafood.co.uk/newsDetail.php?n=449